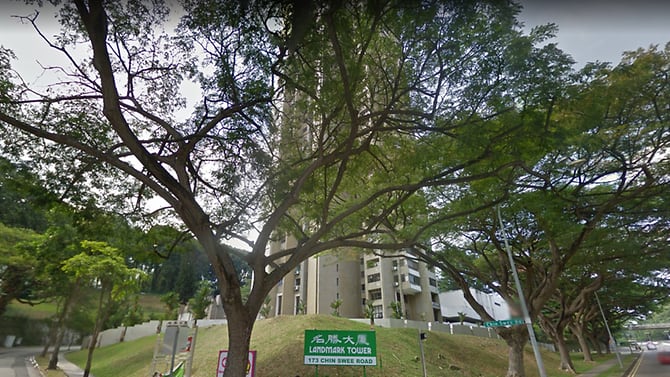 SINGAPORE: Landmark Tower, a condominium next to Pearl's Hill City Park, has been launched for sale again, 11 years after its first, and unsuccessful, attempt.
The owners of Landmark Tower have a reserve price of S$285 million but are expecting more than S$300 million for their site, sole marketing agent JLL said in a press release on Monday (Apr 9).
At the reserve price, the unit land rate reflects at about S$1,400 per sq ft per plot ratio (psf/pr) after factoring in the lease top-up premium. No development charge or differential premium for the intensification of the site is payable up to its "as-built" gross plot ratio, said JLL.
At a selling price of S$300 million, the unit land rate reflects at about S$1,474 psf/pr, which JLL said still compared favourably with the recent collective sale of the 99-year Pearlbank Apartments located nearby, which achieved a unit land price of S$1,515 psf/pr.
Iconic Pearl Bank Apartments sold for $728m to CapitaLand

Related Story
Built in the mid-1980s, the 99-year leasehold building at 173 Chin Swee Road comprises 139 units in a single 38-storey apartment block.
This is not the first time the building has been up for en bloc sale, based on past media reports. It was put up for sale in 2007 with an indicative price of about S$300 million, but there were no takers. In 2008, it went on sale again with an asking price of S$270 million, and in 2012 it was launched for public tender with a guide price of S$280 million to S$288 million.
The tender for Landmark Tower closes at 2.30pm on May 17 this year.
Source: CNA/mz/(ra)