High-visibility projects like Marina Bay's The Fullerton Hotel, as well as major commercial investments from Alibaba and Shun Tak Holdings, confirm what the analysts say – that the longer-term fundamentals of the Singapore real estate market remain strong, despite the coronavirus pandemic.
Global headwinds failed to shake investor confidence in Singapore last year, with investment commitments far exceeding the official forecast.
The S$15.2 billion (US$11 billion) in investments pulled in during 2019 was 39 percent more than in 2018 – a testament, said Dr. Beh Swan Gin, chairman of the Singapore Economic Development Board, to Singapore's "position as the preferred location for global companies to tap into Asia's growth, and Singapore's competitiveness as a hub for manufacturing, innovation and digital activities".
Why Vietnam is Asia's next hotspot for property investors31 Jul 2020

Related Story
As everywhere else, it could not escape the pandemic. Covid-19 brought an impenetrable shock to the nation's consistently reliable real estate markets, but experts agree the impact is likely to be short-term.
As Jerome Wright, senior director of Capital Markets at Colliers International, explains, "The longer-term fundamentals of the Singapore real estate market remain strong and intact, and we can expect the market to recover as the successful control measures are lifted and industries regain full momentum."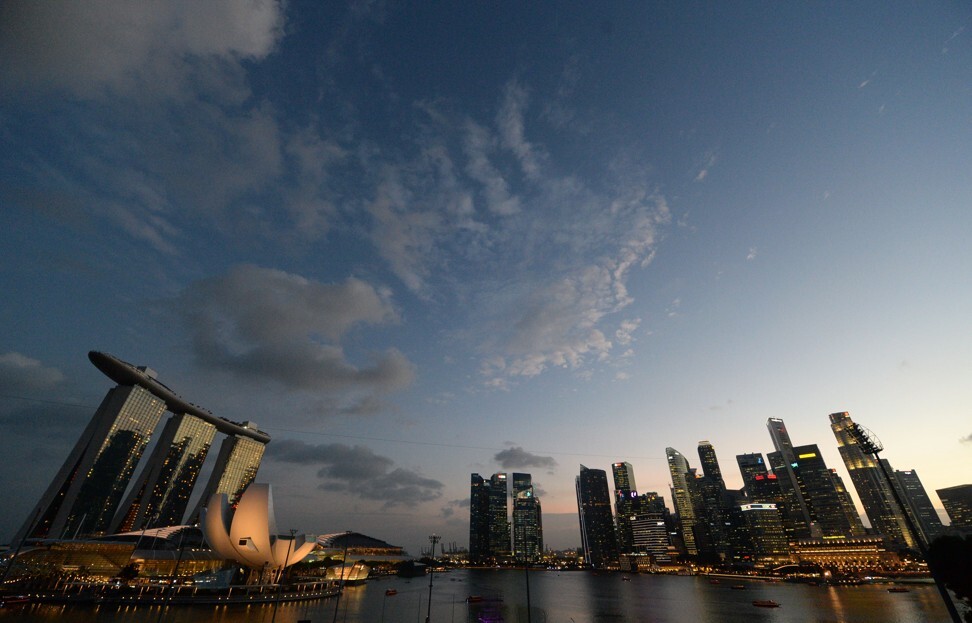 Citing Singapore's strong policy response to the pandemic as reinforcing its safe haven status, Colliers Research projects that real estate investment sales volumes will grow on average by 5 per cent per annum in the longer-term, over 2019-2024, despite a 24 per cent forecast drop year-on-year in 2020.
The best-performing sector is expected to be residential, which in the first quarter of 2020 led the investment volume for the first time since the first quarter of 2018, accounting for 51 percent of the total. Overall residential transactions surged by 68.5 percent quarter-on-quarter, and while developers bid cautiously for public land sales given the market uncertainties ahead, Colliers reports sustained buyer demand at new condominium launches as well as in landed housing and Good Class Bungalow (GCB) sales.
Would you buy a multimillion-dollar London home over Zoom?30 Jun 2020

More Story
The commercial sector also looks promising. Wright notes that commercial and mixed-use deals made up 72 percent of the second-quarter tally, as foreign investors picked up sizeable stakes in several central business districts (CBD) properties including Alibaba, the parent company of the South China Morning Post, buying a half stake in AXA Tower, and Shun Tak Holdings buying the remaining 30 percent stake it did not already own in TripleOne Somerset.
Propsbit is now on Telegram!
For daily updates on weekdays and specially selected content for the weekend. Subscribe to HERE
"We will continue seeing foreign investors as the investment sales volume recovers slightly this second half of the year," Wright said.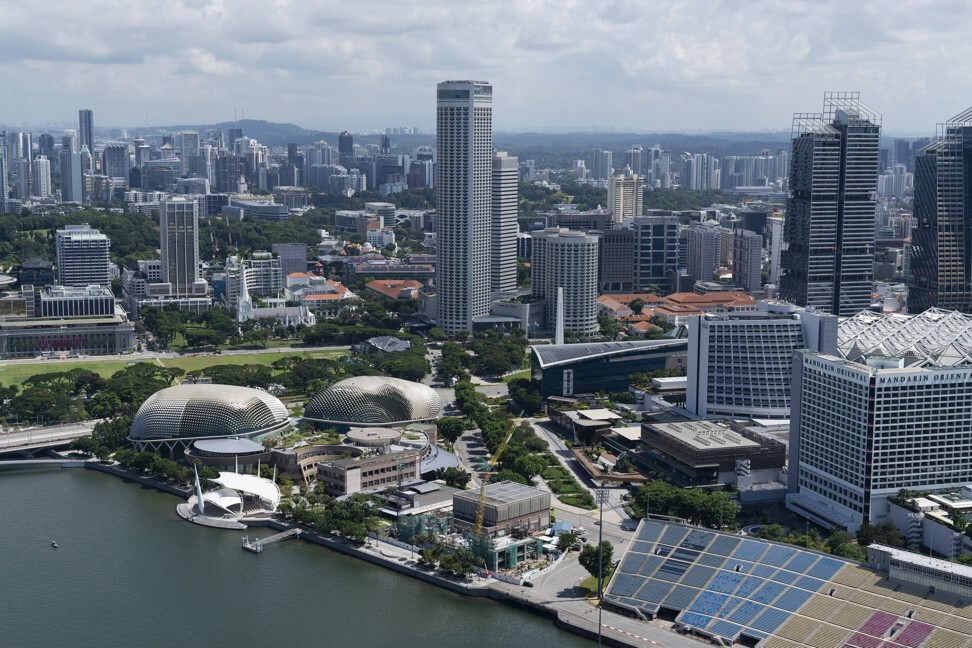 CBRE also sees promising signs in these unprecedented times. Says Desmond Sim, head of research for Singapore and Southeast Asia, CBRE: "Covid-19 has hit our sentiment, but it has not shifted the fundamentals. There is a lot of capital coming in from many sources – from Europe as well as Asia – because they recognise Singapore has the stability proposition. This is supported by stability in government, in the real estate market, as well as the fact that the Singapore dollar has been one of the most stable in the whole Asia region."
Never shy of foreign investment, Singapore has benefited from a very large spectrum of capital, including sovereign wealth and foreign equity funds, adds Sim, citing Qatar Investment Authority's investment into Asia Square Tower 1; Korea's National Pension Service (NPS) 50 percent stake in Fraser Tower; and Alliance Real Estate/Gaw Capital's joint acquisition of Duo Tower.
5 real-life Crazy Rich Asians from Singapore living their best lives19 Aug 2020

More Story
Some foreign investors come in and invest from scratch, buying land for development under the government's tender process. Australia's LendLease is one of the latest, its Paya Lebar Quarter mixed-use development a key catalyst to the URA masterplan to regenerate Paya Lebar into a new city precinct and a dynamic subregional business hub.
"Singapore is predictable – it does not give you nasty surprises," says Sim. "So if you are a private equity fund, with a seven-year fund life, even if you invest in a down cycle you can still be part of the up cycle. It should sit in your portfolio as a stabiliser."
From an investor viewpoint, Singapore offers many interesting opportunities. For Hong Kong-based Sino Group, which has long had a significant presence in Singapore, its investments have included signature projects that breathe new life into the architecturally and culturally important Civic District.
The group's acquisition of neoclassical landmark The Fullerton Building, along with several adjacent riverfront plots, is one highly visible example. After a meticulous restoration, the heritage building – which was first unveiled in 1928 and is now a gazetted National Monument – reopened in 2001 as The Fullerton Hotel, Singapore, a luxury hotel with 400 rooms.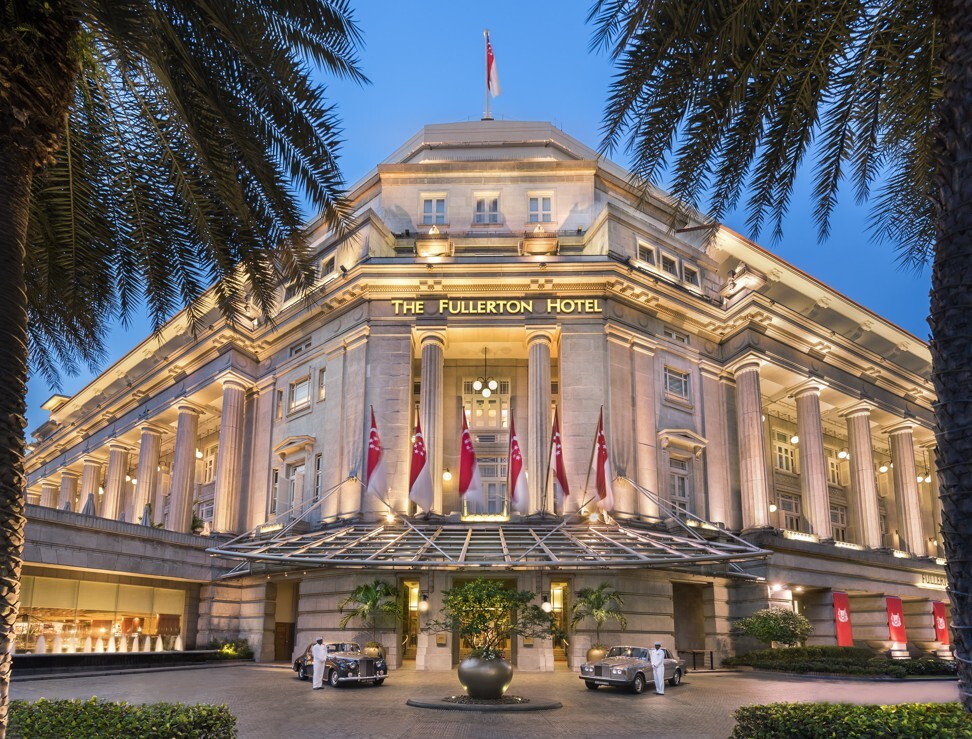 As part of The Fullerton Heritage by Marina Bay, the waterfront precinct that includes the historic Clifford Pier (completed in 1933), The Fullerton Waterboat House (completed in 1941) and The Customs House (from the 1960s), these investments have not only elevated the fine dining, upscale shopping and entertainment options in Singapore, but provide an elegant platform for various arts, charity and sustainability activities to further support the community.
Kerry Properties has likewise had decades of investment commitment to Singapore; one of the latest is a mixed-use residential and commercial project planned at Pasir Ris Central in a joint venture with Allgreen Properties Limited.
Other substantial property investments by Hong Kong developers in Singapore include Marina Bay Financial Centre by Hongkong Land, Cheung Kong (Holdings), and Singapore's Keppel Land.